Being a lazy girl means you get to spend so many hours on the sofa, eating pizza and watching Netflix, wearing nothing but your favourite hoodie and sweatpants. Yet, there comes the time when even lazy girls need to get ready for work or an important event, which means no goodbye sweatpants and hello heels, blazer or pretty much anything that requires you to be fully made up and presentable. So, in order to save your time, here are some life-changing tricks that will help you look great even if you're a bit lazy:
A messy bun is your best friend
Doing your hair every morning can be a bit of a nightmare, so instead of waking up too early and waiting for your hair straightener to heat, you can actually sleep more and then wake up, put your hair into a messy bun and be done with it. What's great about this hairstyle is that it can be both laid back and elegant, depending on your outfit and occasion. It might take you some time to perfect your own bun, but even that's better than styling your hair each morning.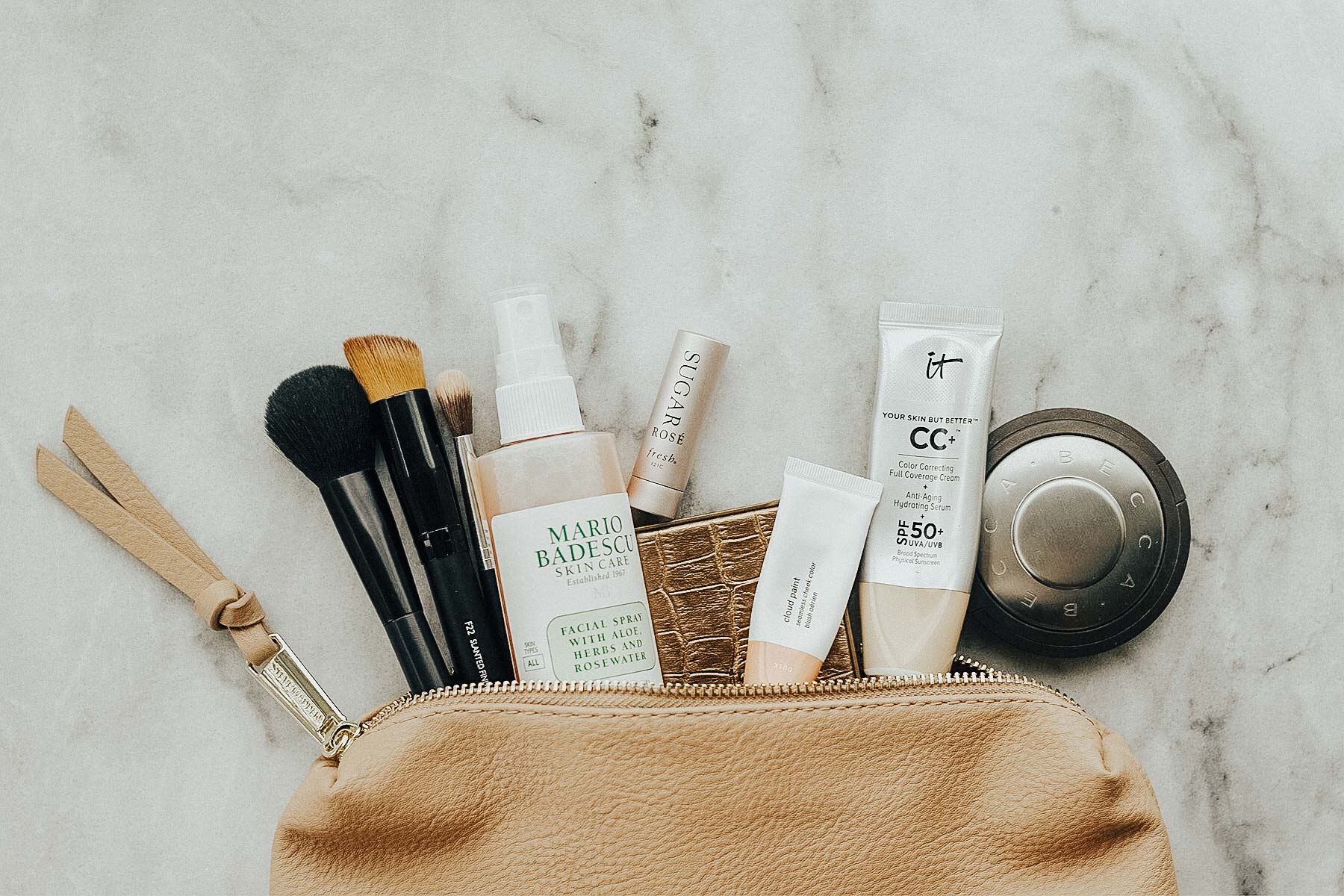 Do minimal makeup
Minimal makeup is great for many reasons: you get to cover your imperfections, while still looking fresh-faced and natural. Basically, all you need is some BB cream, mascara, and highlighter. Of course, you can add your own favorites, like concealer and blush, but remember that with minimal makeup you don't need a lot of practice and experience. So, if you're too lazy to learn or to simply commit, minimal makeup is a great tip that will get you the glossy looks without taking too much of your time.
Invest in some quality pieces
Owning too many things can look good at first, but if you're lazy girl, after a while, you end up wearing only a few of your favorite items anyway, so then, it's better to have a few selected shoes or trousers that are actually high-quality and long-lasting, than to randomly buy things end then stop wearing after a couple of washes. If you want to find some pieces for reasonable prices, you can look for designer bags sales both online and in-store. Besides bags, you should also pay attention to the quality of your other accessories, such as wallets, because if you want to be lazy and still look stylish, you need to make sure that all your accessories are high-quality and in good condition. So, if you generally prefer doing other things rather than planning outfits, having only the clothes you actually like and wear can dramatically help you choose what you're going to wear, while also looking like you've made an effort.
Find inspiration in others
In case you can't be bothered to look for various clothes and then try to match them with what you already have then look for influencers and fashion bloggers whose personal style you like. There's nothing wrong with looking up to someone for some tips, especially if you're too busy to try out clothes on Saturday afternoons. Now, that doesn't mean that you have to go overboard and try to wear what they wear, but rather to use them as your source of inspiration and then look for similar clothes and accessories that cost less.
Invest in your skincare
As mentioned before, minimal makeup is great, but if you still prefer to go barefaced, then it's advisable to invest in your skincare. If you don't like to wash your face with cleanser every evening, then try to do it while showering, as then it won't seem like a separate task. Use a good face toner and don't forget to properly moisturize your skin before you go to bed. Similarly, it's important to use a day cream with SPF to protect yourself from harmful sun rays, especially during the summer. Plus, taking care of your skin can ensure even skin tone and no dark spots.
Take care of your clothes
If you're not someone who likes to hang out at the fashion mall, then you should definitely take care of your clothes, so they'll last longer. Air-drying jeans will prevent them from shrinking, and in return, you won't have to buy the new pair for quite some time. Learn how to wash different types of clothes, so they'll stay in good condition. Additionally, if you want to embrace a more laidback style, then learn to wear the same clothes in different ways and events. That can also be a great style-building exercise, but if you're not that fashion-oriented, you can ask a friend to help you match the outfits.
As you can see, being lazy doesn't have to mean you can't be elegant and stylish. Still, you need to make some effort before you master the tricks of looking effortlessly cool without spending too much time in front of the mirror.